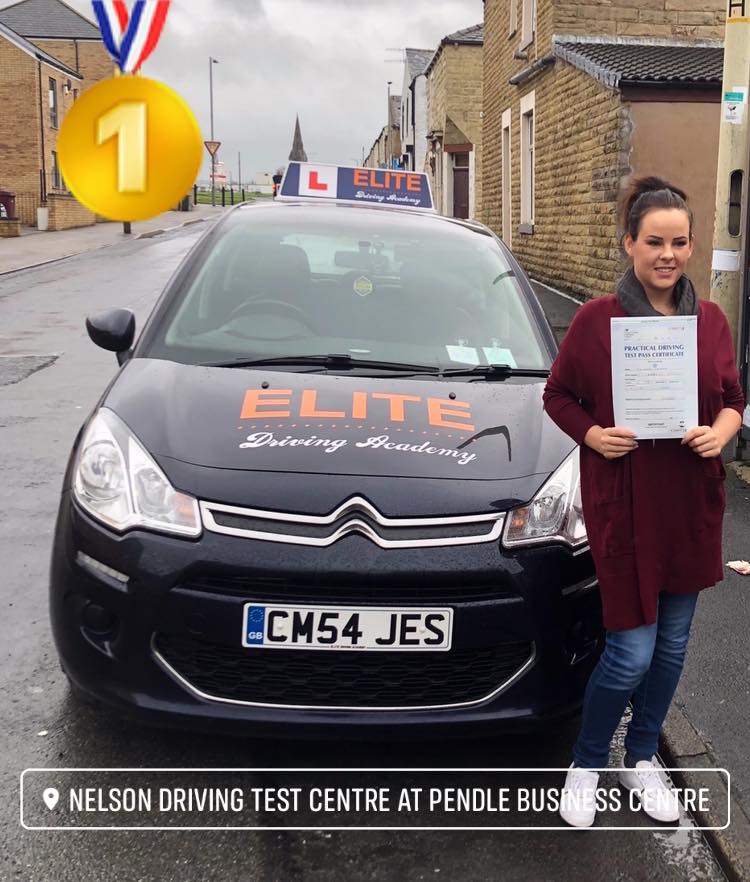 First time pass for Nikol Olejarova after taking a course of driving lessons in Nelson with instructor Jess Reeve, well done.
If your looking for driving lessons or intensive driving courses in Burnley, Nelson, Bolton, Bury, Blackburn, Darwen, Accrington, Great Harwood or surrounding areas then give us a call now to book your first lesson appointment with one of our great team of instructors.
Fancy a career as a driving instructor? we provide driving instructor training too, contact us now for an information pack or to arrange a no obligation meeting to discuss the course requirements on becoming  DVSA approved driving instructor.