Every purchase made online of at least 2-hr driving lessons or more will automatically be entered into the draw.
Draw open to new and existing customers, vouchers /gift packs will be posted out and will be valid for six months. Draw closes on 24th December 2019.
Gift packs make an ideal Christmas gift to help get someone started on their journey to a full licence.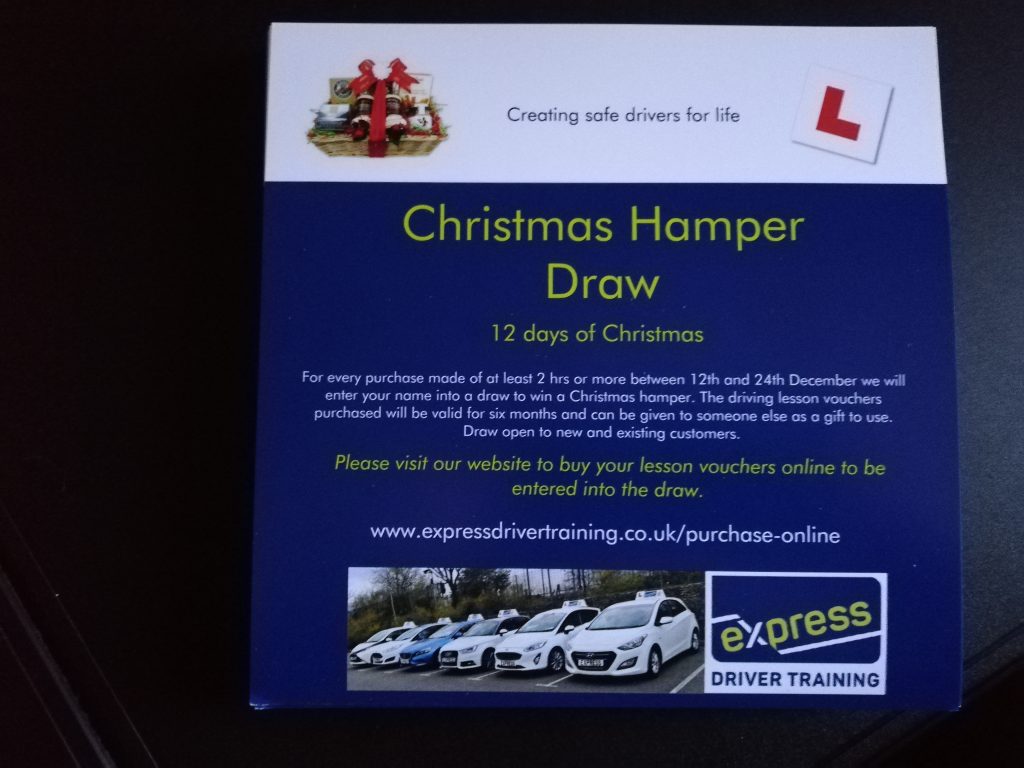 Comments are closed.